Post by ghostprints on Oct 8, 2018 12:05:17 GMT -6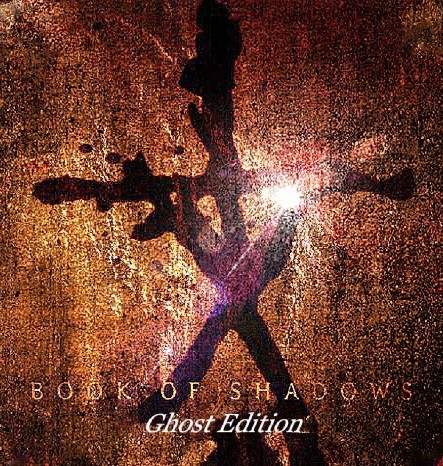 •
Ghost EditionDownload available by request.
What I like the most about my cut is that it's experienced from the character's own point-of-views.
So the very ending becomes a massive shock - the same way it is for the characters themselves.
It's arranged in the director's cut format (chronological) but without Heather's footage being labeled as fiction, without any foreshadowing of future events/reveals, and without any overly cheesy moments.
"Book of Shadows" and "Shadow of the Blair Witch" stand as alternatives to the mythology, because they both brush aside Heather's project as a work of fiction - although based on real legends of the area.
So I removed all references of Heather's project as being fiction. They heard the news reports about the three missing film students, and probably watched a documentary about it and the legends of the area, therefore it can be seen as existing within the same world as Heather, Mike and Josh being lost and never found.
In other words, a true Blair Witch 2 ... something happening five years after they went missing.
"Here in November, in this house of leaves ... we'll pray."
..
•
The Order of Death
Our story takes place over the course of 72 hours (three days)
Jeff's "inaugural" Blair Witch tour group met around noon on Friday, November 12, 1999.
Early in the morning on Saturday the 13th, they went out and killed the other tour group near Coffin Rock
(all except for Tristen, who never killed anyone)
Later that morning, the child within Tristen died.
Late on Saturday the 13th, Kim killed the convenience store clerk (Peggy) on surveillance camera.
On the next morning (Sunday the 14th) probably around 10am, Jeff killed Erica.
Late on the night of the 14th, Stephen hung Tristen from the upper balcony.
Early in the morning on Monday the 15th, the cavalry arrived at Jeff's home in search of Kim
(the convenience store killer)
only to find two more dead bodies in his home along with miscarriage blood in Jeff's van.
The End.
If there are any questions or concerns, please don't hesitate to ask.
* Oh... and most likely Jeff strangled Erica.
And right after doing so (also .. most likely) he did "the deed" with her (necrophilia)
Then right after that, he neatly set her clothes out on her floor with a candle,
then pulled her panties back up and gently placed her into his closet.
The reason Tristen had a miscarriage was because (the very night before)
she had become possessed by an entity which was expelling the innocent child from her body.
Most likely the two could not occupy the same space at the same time.
I believe the Parr foundation was haunted, based upon the old tree being in the foundation,
but I also believe it was Erica's chant which opened a door for their
minds, actions, and memories to be controlled and manipulated.